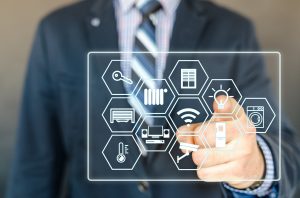 First there was just three young men with an idea – that became Tridea. Along time the idea has evolved as has the experience and knowledge of the people behind it. Today, this 25 year old startup is focusing on one of the most crucial areas of success for companies – Customer Experience.
Every industry faces even harder competition which is caused by digitalization and globalization. Companies are trying to keep up with the competition by closely following their competitors and quickly copying every good idea they find in the industry – thus making competition even harder. What they should do – instead – is to differentiate themselves from the competition, by offering better customer experiences.
This however is easier said than done. Creating better customer experience takes time. It must be in the strategy of the company and requires commitment from top management down to every individual employer. It also requires training your staff and day to day monitoring that your performance is of high value for every single customer.
To be able to manage and develop you must be able to measure. There are numerous tools and methodologies to analyze customer activities online and offline. The challenge is who has the time to seek for the best suitable tools, learn how to use them and create summary charts for the managements, regularly.
Tridea is solving this challenge by bringing together essential measures of customer experience in a dashboard designed for business management. Tridea is also offering expertise services to analyze your current status online and helping to create a strategy and roadmap for winning customer experience.
Tridea will help you to create winning customer experience strategies as you can see your business through the eyes of the customer.
"Tridea – The Customer Experience Company offers expertise and consultancy to develop, manage and measure Customer Experience. It provides an online Dashboard for business executives with an unique approach to 360 degree Customer Experience. Leave your contact details – we will get back to you shortly."